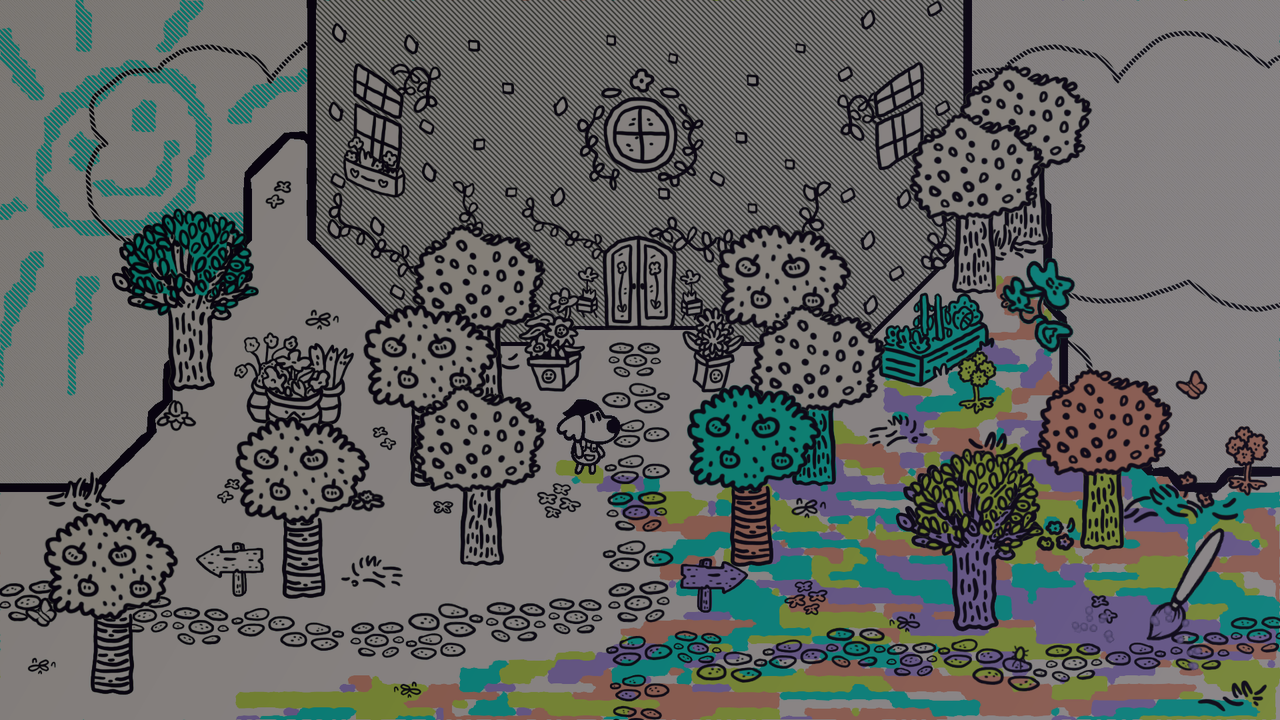 Chicory: A Colorful Tale was a game developed by a small team, led by Greg Lobanov (Wandersong) and with music by Lena Raine (Celeste, Guild Wars 2). It was successfully Kickstarted and picked up by indie publisher Finji. It was released on PC on June 20, 2021.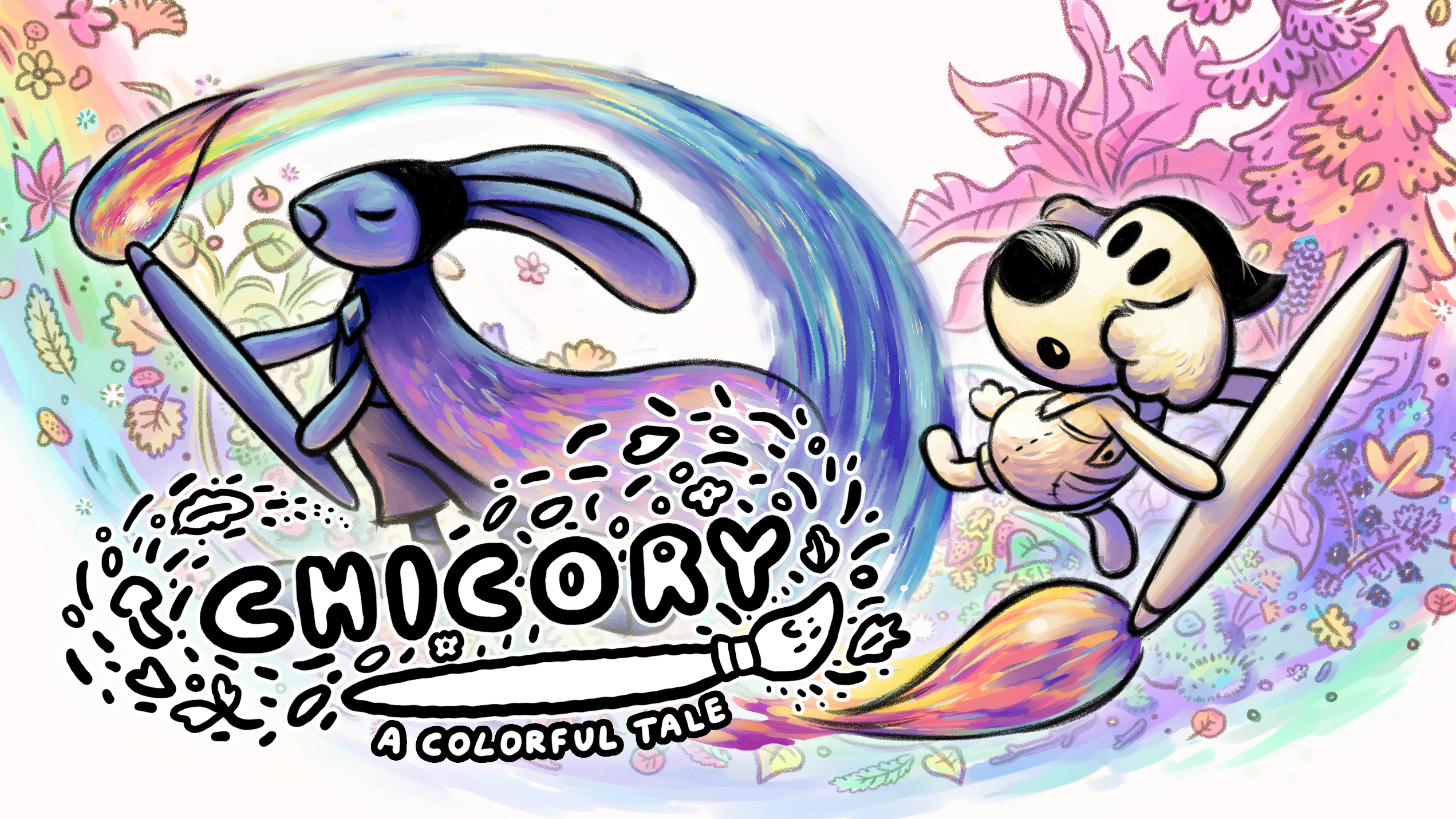 Finji contracted me to assist with QA, once the project was quite far along in production. What started as a short contract became me taking on the role of primary PC QA, working closely alongside the development team through release. Finji's internal QA team was focused on the PlayStation ports and console-specific complexities, so I was happy to offer my help.
I spent several months testing and retesting the game extensively, reporting bugs/graphical/structural issues while also offering design and accessibility feedback. This continued beyond launch for about a month, watching streams and reporting new issues found in the field.
The team was fantastic to work with, Finji was very supportive, and the project was excellent all-round. I still really enjoy the game and the story it tells, and I'm very proud of my contributions.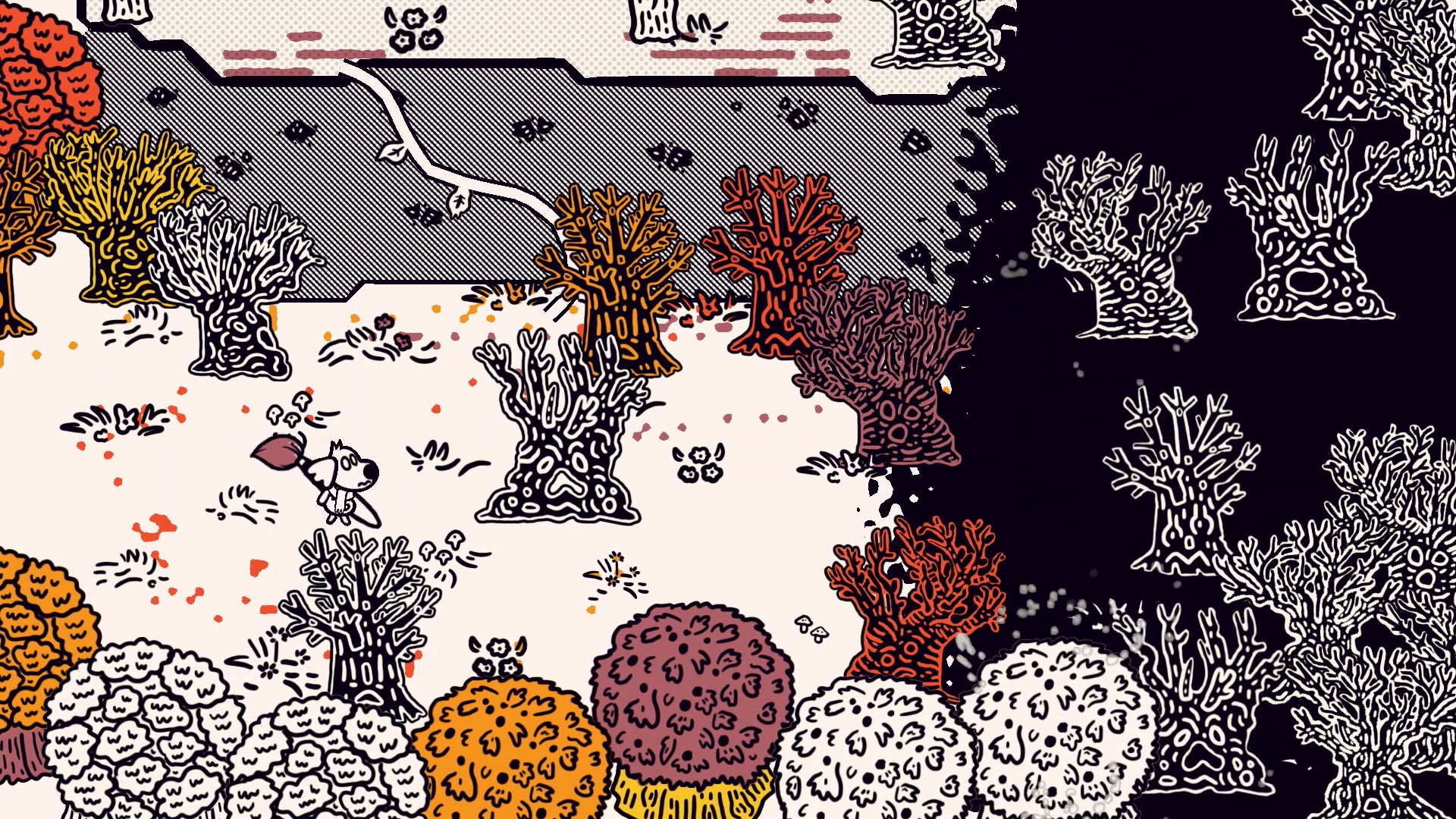 I also spent some time late in development practicing my speeduns of the game - I'd spent a lot of time playing the game very quickly, both for recursion testing and also for continuity checking. I ended up holding the World Record speedrun for a few months, in the Any% Glitchless category (complete the game as fast as possible, without glitches). 
---
Chicory website: chicorygame.com
Finji site, with Chicory presskit and information: finji.co/games/chicory
Chicory on Steam: store.steampowered.com/app/1123450/Chicory_A_Colorful_Tale