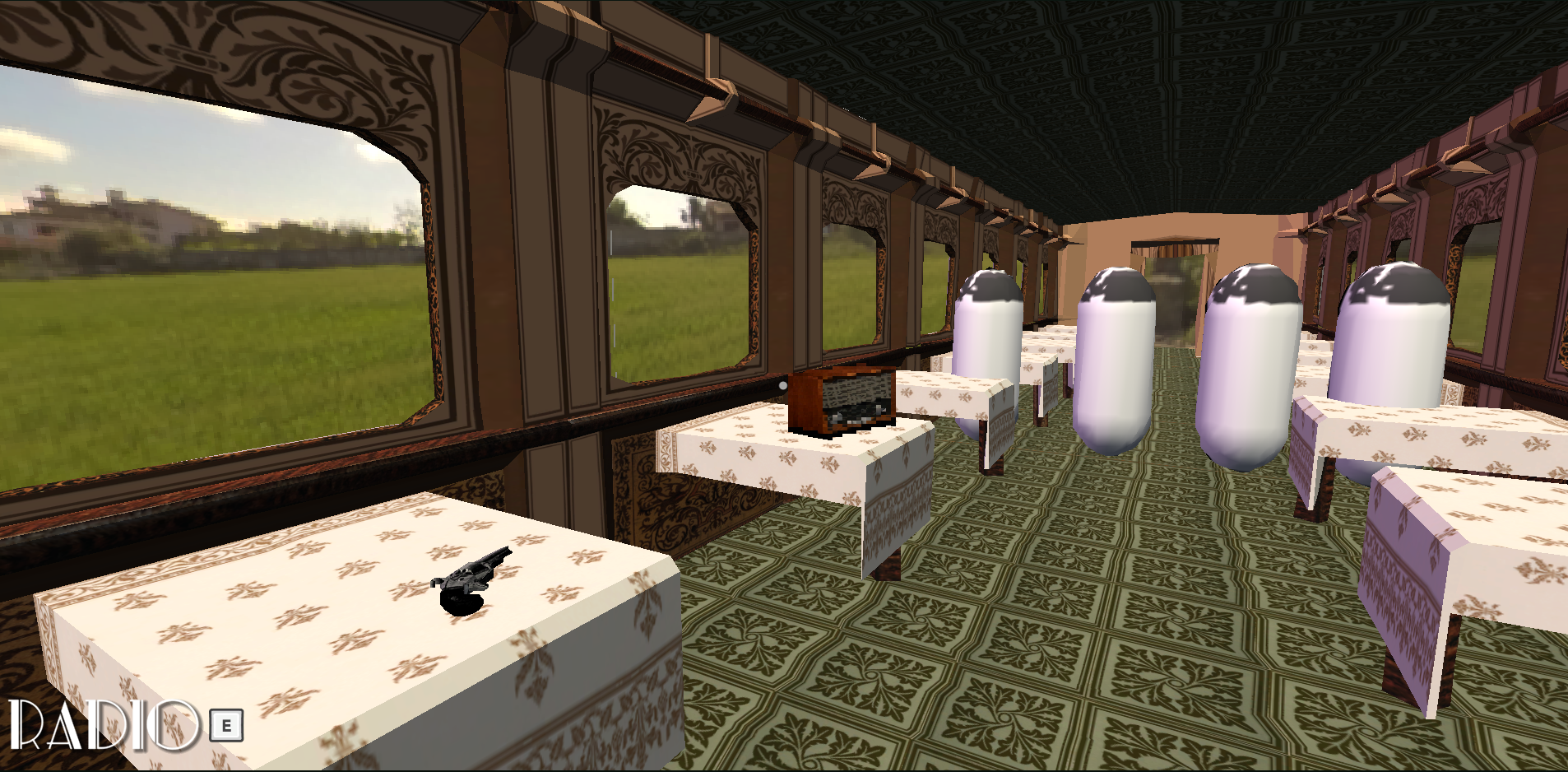 The Dead Prince and The Pacifican Express
The Dead Prince and The Pacifican Express is an unpolished but successful prototype for a procedural murder mystery. In December 2020, I worked with my friend and Rectangles co-organizer Liam Sauvé to take part in the 7DFPS Game Jam, which tasks developers with creating a prototype of a First-Person Shooter game in just seven days.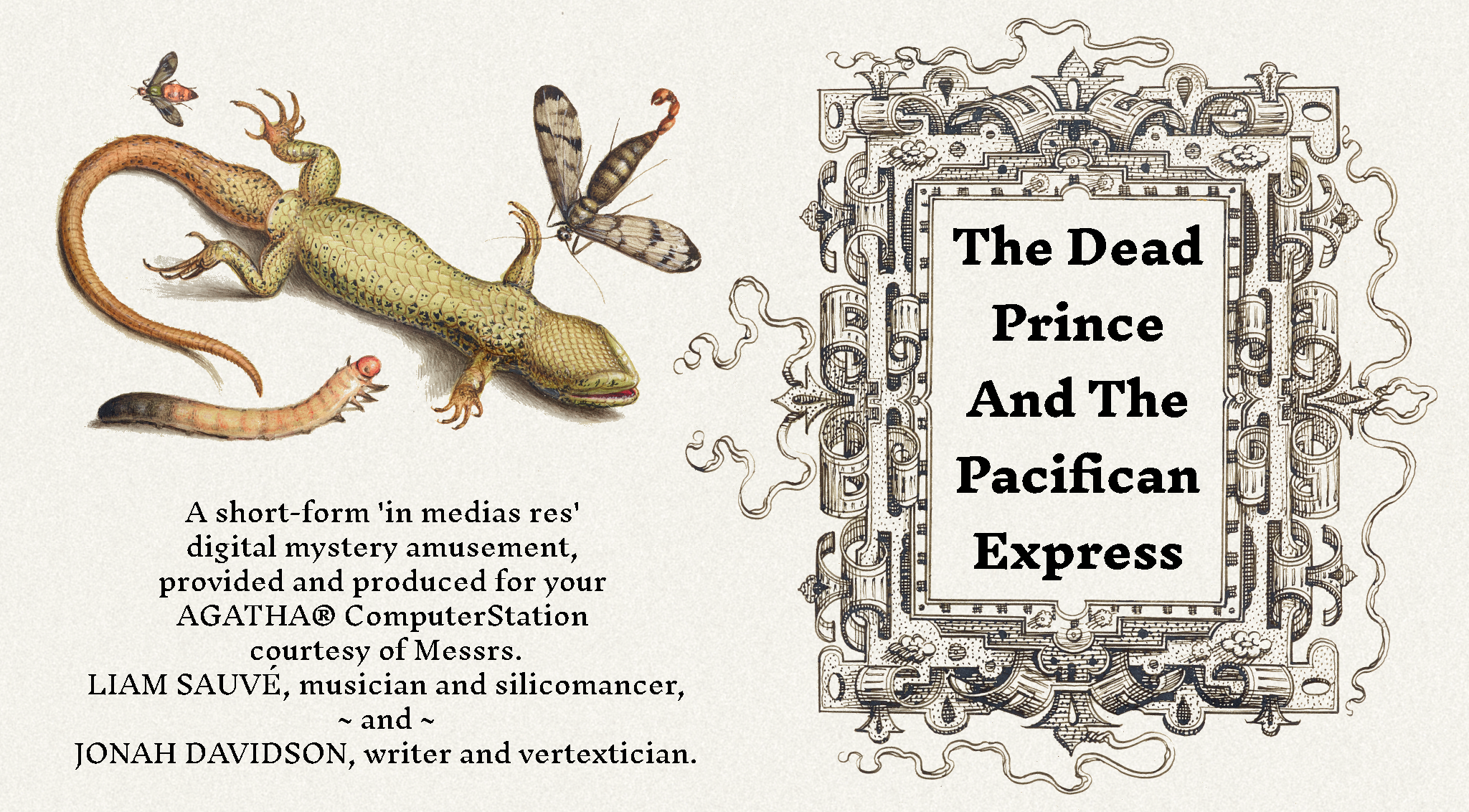 In a previous 7DFPS, I'd tried to execute a concept I created, without much success. It goes like this:
The player plays as a vigilante amateur detective, riding on a train with a hidden pistol and a single bullet, intending to find and kill a murderer. The mystery would be random every time, with procedurally generated clues and hints. Before the train arrived at its destination, the player would need to find clues, discuss the event to find inconsistencies, and unmask the killer.  
It was a good idea, but a bit too ambitious for seven days alone, and so I shelved it for a few years, until Liam got in touch to ask if I wanted to collaborate for 7DFPS. We didn't have any immediate ideas, so I brought the old concept up, and we gave it our best shot.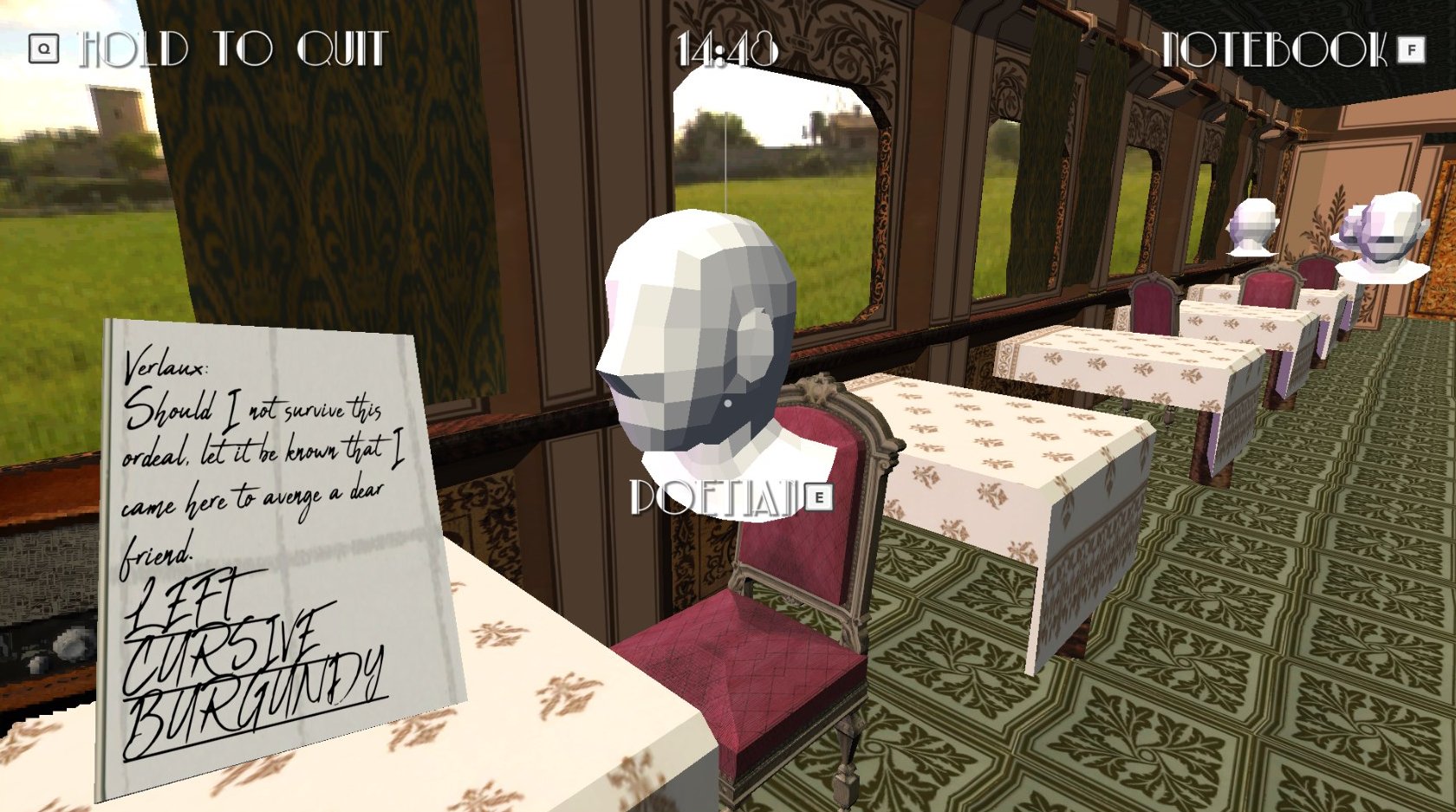 The game gives the player three pieces of evidence left behind by the unknown killer, and their goal is to subtly interrogate the inhabitants of the train by using what information they know about them to judge how they might react. It's extremely difficult, for a lot of reasons, but the concept is solid.
Though our project was unpolished and unfinished, we managed to execute on all of our ideas, and learn a lot; a complete success in my book. Liam implemented a smooth interaction system and positional audio, and I created a semi-procedural mystery generator and developed a simple workflow that allowed me to bash out good-looking 3D assets for prototypes.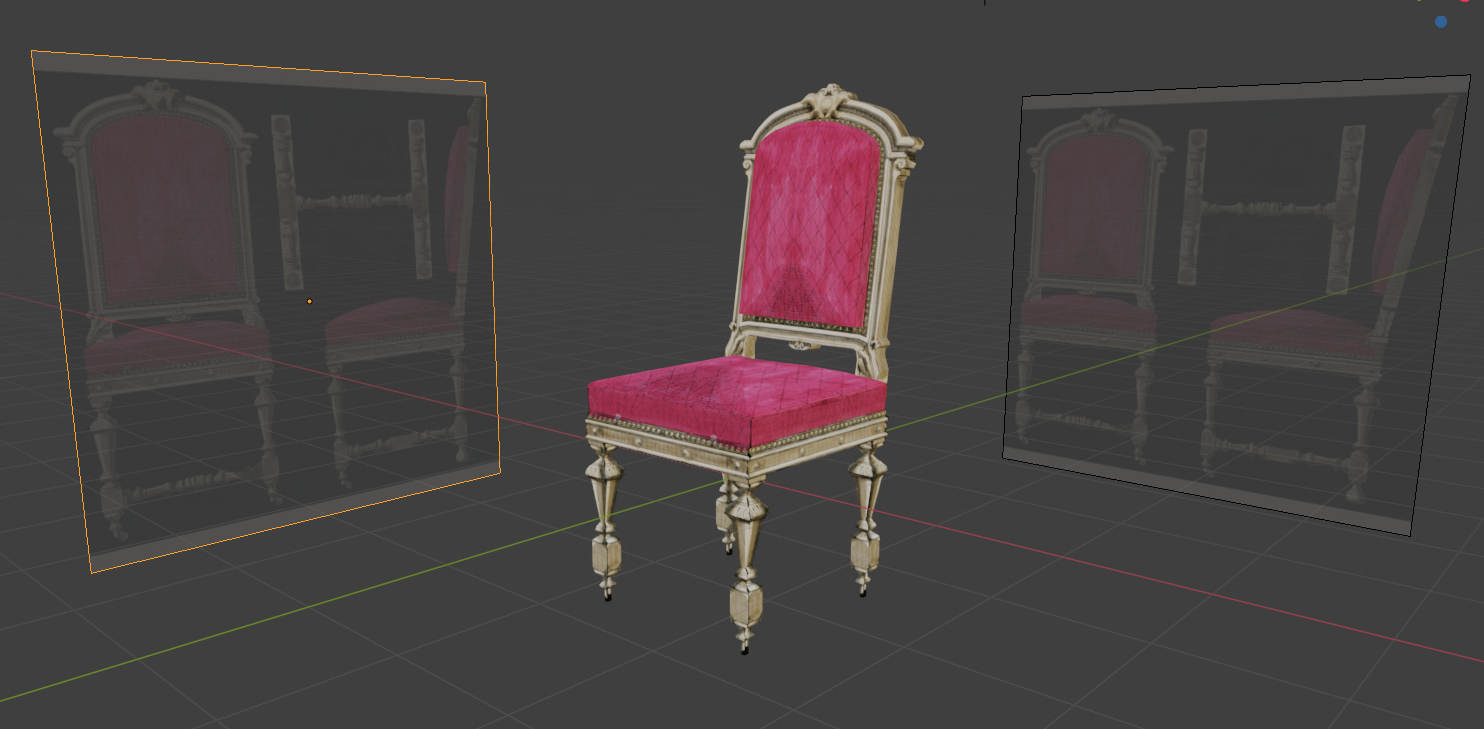 ---
Link to the game's page on itch, where it's available to download free:
liamsauve.itch.io/the-dead-prince-and-the-pacifican-express
My tutorial thread that explains my method for low-poly 3D model creation from public domain assets. Due to the cramped text space, it presumes some familiarity with Blender:
twitter.com/JonahD/status/1341570944641470465

The thread I wrote to explain our procedural text generation concepts and methods for putting the mystery together:
twitter.com/JonahD/status/1346290438735613974
And this is Liam's general thread on the project and our 7DFPS experience:
twitter.com/LiamSauve/status/1346265193463078912